About Our La Jolla Sprinkler Repair Technicians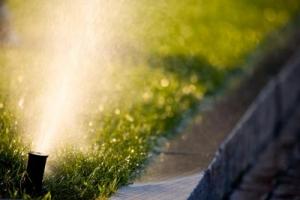 One misconception that individuals have is that a new irrigation system will perform forever without service or adjustments. This is simply untrue. All irrigation systems should be serviced twice a year. Systems need to be winterized in the late fall and should be inspected again in the spring. This will ensure that your sprinkler system is performing at top speed. Some serious problems can occur by not having a irrigation specialist check your system periodically. Valve controls the flow of water through a pipe. If you notice that you have a decrease in water pressure this may indicate a valve problem.
La Jolla Sprinkler Repair uses only the highest quality parts when making repairs to your unit. If we have to replace your valve, you will receive a five-year warranty on the new valve. Another concern is when you see a wet area on your system. This is a sign of a broken sprinkler pipe. Broken pipes cause more water loss than any other part of your system. This can cause your water bill to skyrocket. If you notice any of the above problems, give us a call immediately. We also offer a 24 hour hot-line for emergencies.
Other services include an entire sprinkler system check and adjustment, leaks, valve repairs, vacuum breaker repair and every type of sprinkler head replacement. Some of the sprinkler heads we carry are Toro, Rainbird, Hunter and Weathermatic to name a few. These are only a few of our services, just ask and we will assist you with whatever problem you have.

Sprinkler Height and Coverage Adjustments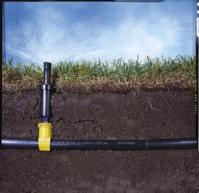 We have several different services available. We offer freezer and rain sensors. Sensors can be wired into the controller to trigger the sprinkler system when a certain moisture level is reached in your soil.
This ensures the plant are getting the ample amount of water they need but also makes sure that unnecessary irrigation is not applied. The placement of the sensors is critical. For this reason it's important to hire someone who is experienced.
We Lay Grass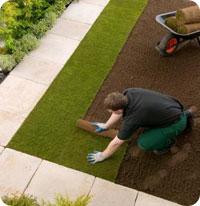 La Jolla Sprinkler Repair technicians are certified, licensed, bonded and insured. We have been serving our customers for decades. You won't find a more reliable irrigation company than ours. Repeat customers are what have kept us in business for all these years.
We Service: 92037, 92038, 92039, 92092, 92093, San Diego, Encinitas, Del Mar, Solana Beach, Cardiff, Poway, El Cajon, and Lakeside. For service south of San Diego, check out National City Sprinkler Repair.